Landing Page Redesign
My first assignment was to redesign Pilota's landing page before their soft launch. My work increased focus on the CTA, bringing the ratio from 9:1 to 2:1. I also highlighted what makes Pilota cutting edge.

Scroll through the page below to get a feel for how the landing page looks!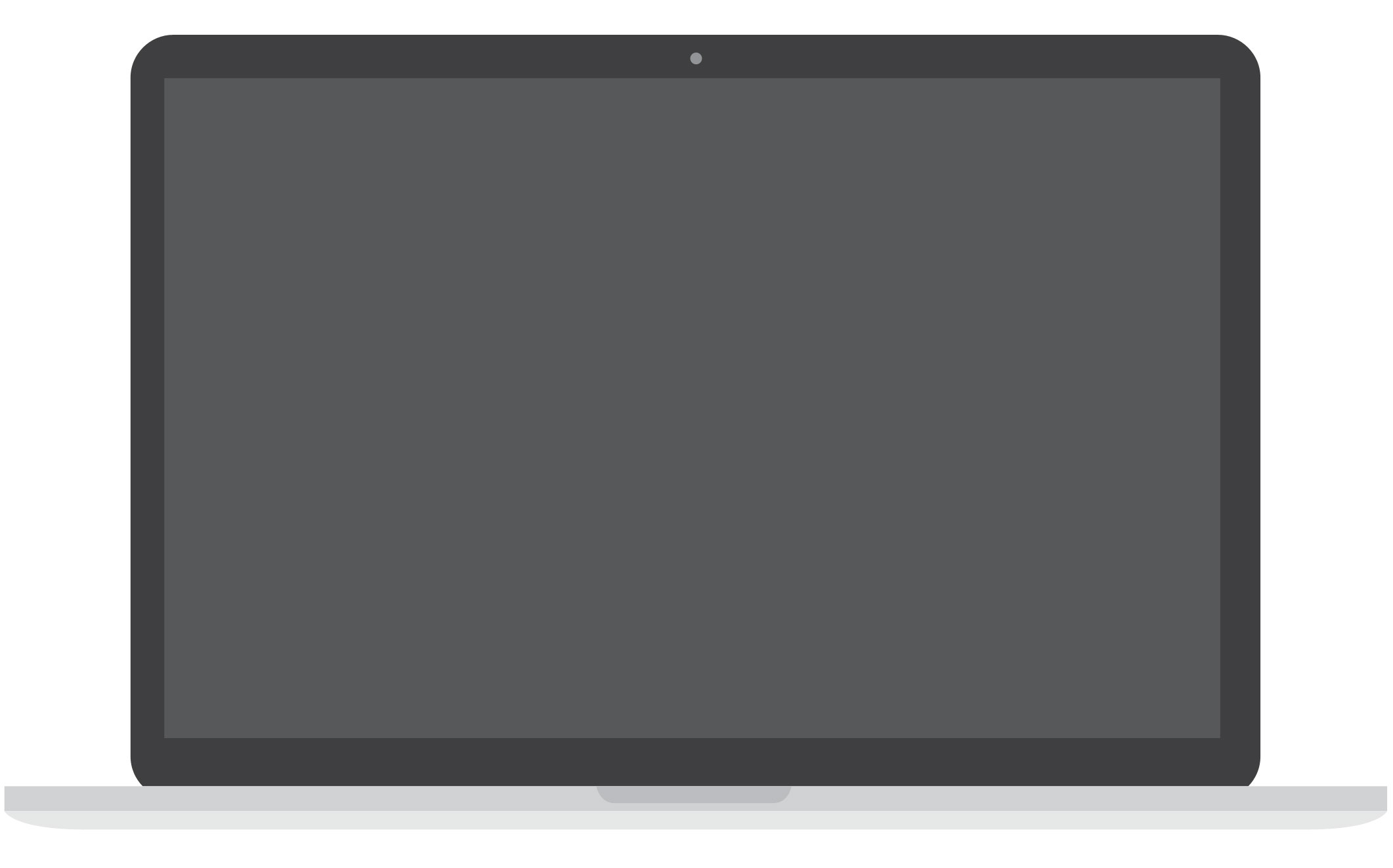 Research & Competitive Analysis
To begin, I conducted research to learn more about best practices for increasing conversion rates. I did not engage in much interaction with users as the formula for a successful landing page has already been researched thoroughly.

I learned that:

Landing pages should focus on the call-to-action (CTA).

The best ratio of other actions to the CTA is 1:1.

The page should communicate the product's unique selling points.

There should be social proof for users to see the trustworthiness of the product.
Since the Chrome Extension market only has a few leaders, I decided to check out their landing pages to see what made them so succesful.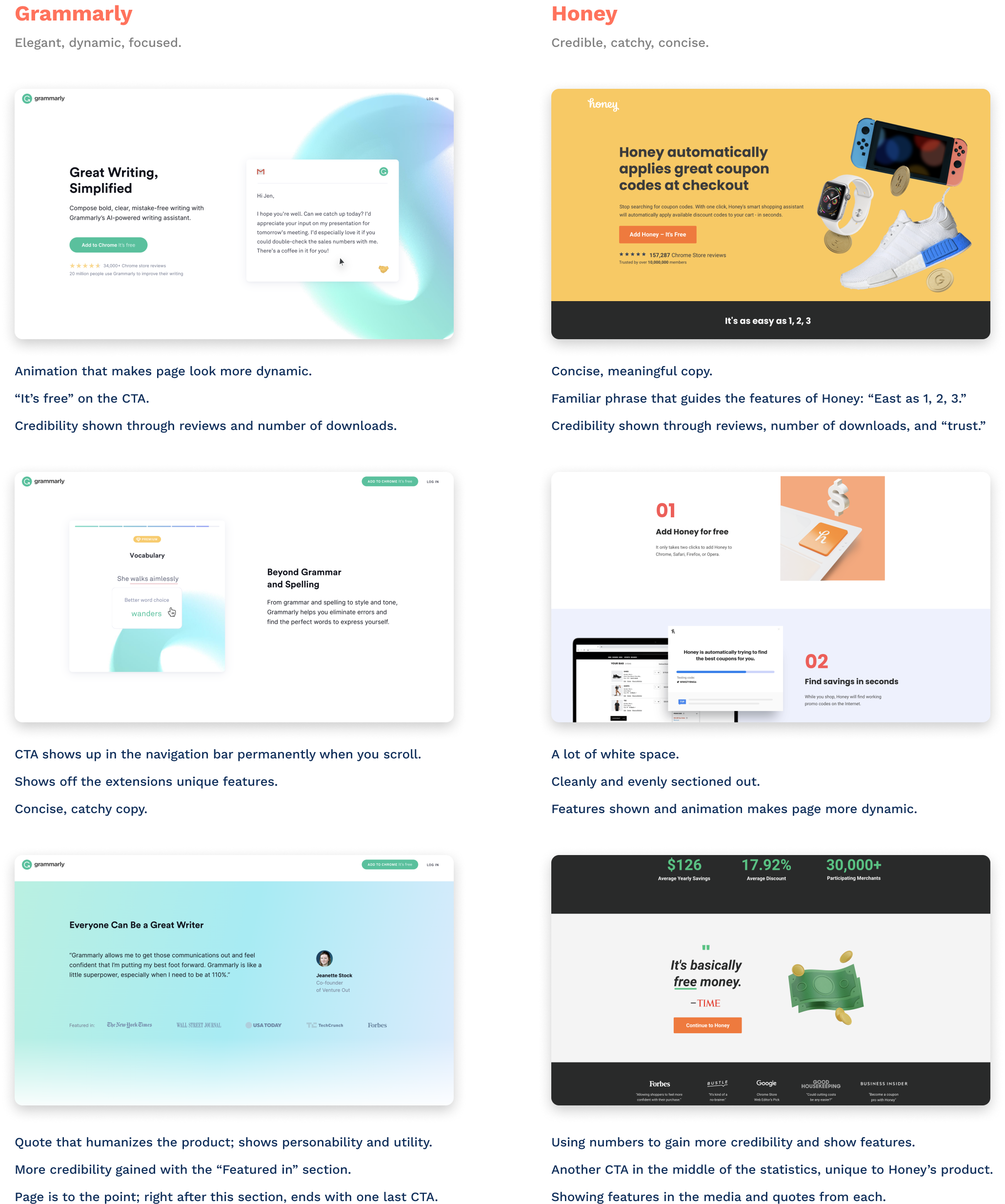 Business Impact
The landing page performed well! The product was launched the week of July 12, and in its first month, the page had a conversion rate of ~42% as opposed to the industry standard of 12-14%.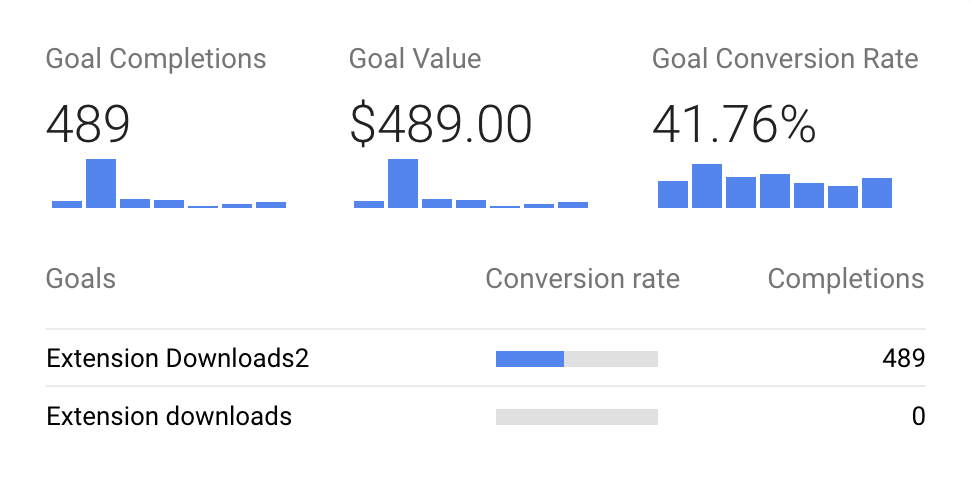 My designs focused on accessibility, growth, and scalability. How could we pull in users and keep them using the extension?