Insightful Comparisons
To empower our users even further, we decided to add a feature that allows users to compare metrics across not only time, but also graphs. For example, this would allow users to compare "Sleep" and "Emotions" from June 8, 2020 to June 15, 2020 and also the same two metrics from June 8, 2019 to June 15, 2019 to see what has changed between this year and last.

Because this feature can be quite complicated, we wanted to reserve an entire tab just for saved graphs and comparisons under "Saved Reports." When we originally tested with users, they said that they would not be using this feature for more than 2 graphs most of the time, so we decided to limit the comparisons in order to keep our dashboard user-friendly. They can either add a graph to the comparison slot by typing in the name of a graph or dragging a graph to the allotted slot.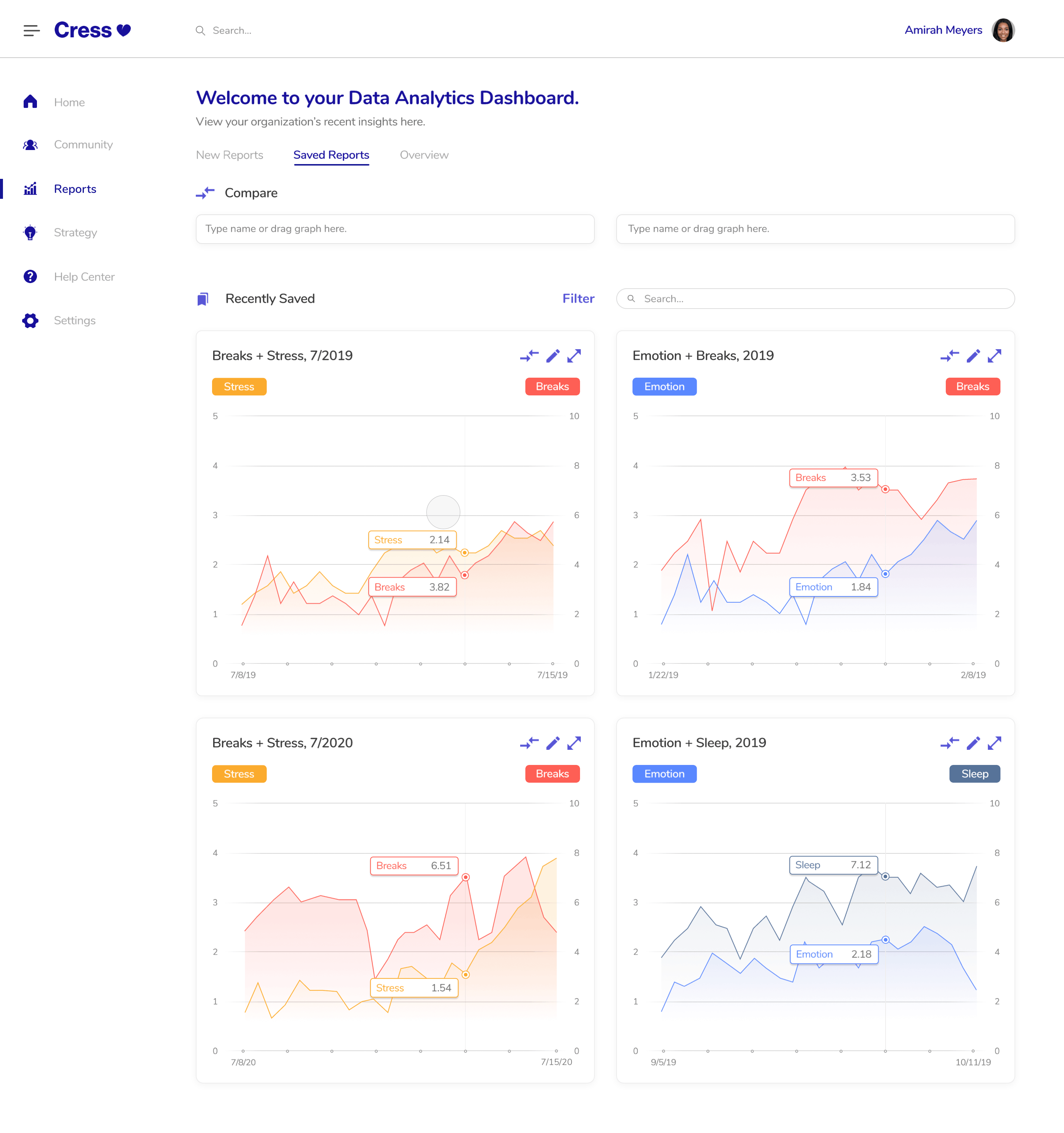 Overview of Data Trends
The trend reports in our first designs included circles. I thought that, once animated, these would be fun to look at, but that's all they would be: eye candy. Our user tests corroborated this sentiment as many users did not know why data was being packaged into circles. They felt that bars or some other visual may be better for showing comparisons and trends among the different metrics.

In our final iteration, we wanted to give users the freedom of customizing their trend reports while also giving them quick shortcuts to select varying periods of time. The trend report is meant to compare all of these metrics from one date to another. For example, in the prototype below, "Emotion" decreased by 1.83 from August 4 to August 5.